News & Announcements
Subscribe to posts
Joe Wheaton and Philip Bailley will teach a one-day version of the popular
GCD Workshop
 at the 2015 River Restoration Northwest Conference on February 2, 2015 in Washington. Information on the short course and registration can be found
here
.
See
recent post in USU Today
on ET-AL researchers work published in Bioscience.
Pollock, M., Beechie T , Wheaton JM, Jordan C,  Bouwes N, Weber N, and Volk C. 2014. Using Beaver Dams  to Restore Incised Stream Ecosystems. Bioscience. DOI: 10.1093/biosci/biu036

.
In partnership with Utah Water Watch, and with a grant from the USU Extension, we recently launched a citizen science mobile app for iOS devices to allow volunteer scientists to track and record their observations on beaver dam building activity. If you'd like to help improve
BRAT
and help UDWR better manage beavers, take part in monitoring beaver using our new
Beaver Monitoring App
(developed by
EcoTech Solutions
in Partnership with
Utah State University Extension
)!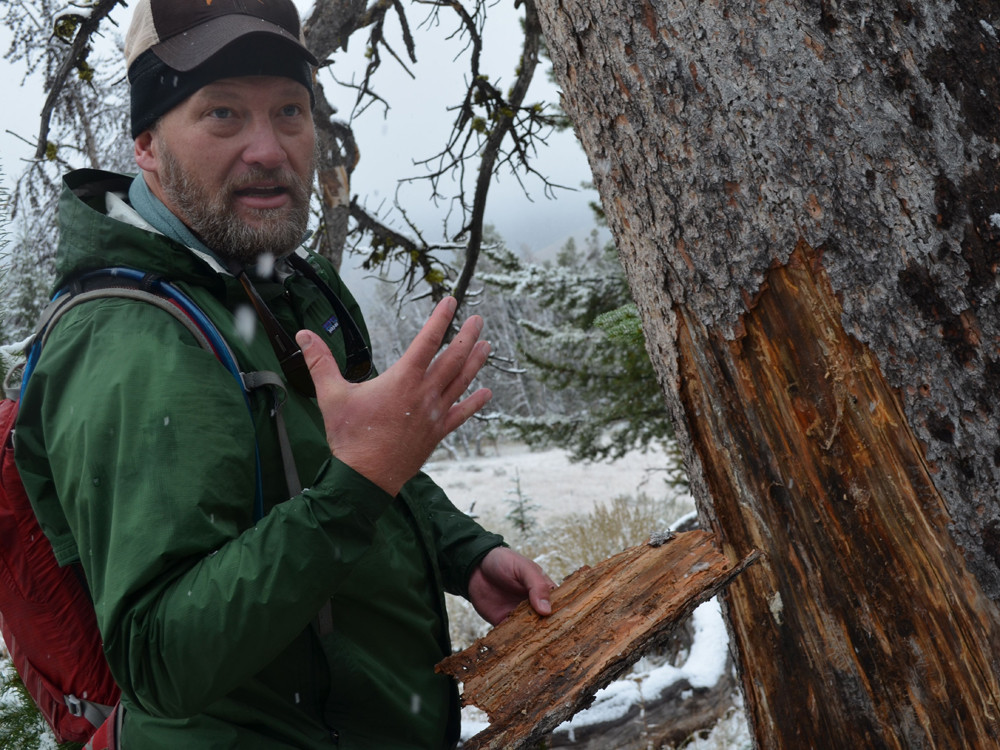 Wally MacFarlane
is a researcher in the ET-AL, who's ongoing research on the decline of the white bark pine was recently featured in a
cover article
of the Huffington Post. The article is titled 'In The American West, A Battle Unfolds Over Bugs, Climate Change And The Fate Of An Iconic Species'. 
Multidisciplinary Approaches to Investigating River Processes
CUAHSI's "Graduate Student Invitational" Cyberseminar Series is set 
to 
begin this October. 
Our speakers this 
fall have been nominated by the graduate student community and bring new research to the CUAHSI cyberseminar series. We hope that you will participate and look forward to your presence 

on Friday

afternoons at 

3:00pm

 Eastern Time. Joining is as easy as 1, 2, 3...

1. Connect to the cyberseminar online at
http://cuahsi.adobeconnect.com/cyberseminar/ 
2. Auto-connect or dial in directly: 1-866-244-8528
3. Your participant code is 274556
Friday

, 

October 18 @ 3pm ET


Dr. Joseph Wheaton

, 

Utah State University


Geomorphic Change Detection - Harnessing
Repeat High Resolution Topography
 

Friday, November 8 @ 3pm ET


Dr. Mark Fonstad, University of Oregon
Cellular Modeling and Monitoring of Riverscapes
 

Friday, October 25 @ 3pm ET

 
*Early Career Scientist Cyberseminar* 
Laura Erban, Stanford University
Arsenic in Deep Groundwater: InSAR and 
Hydromechanical Modeling in the Mekong Delta
 

Friday, November 15 @ 3pm ET


Dr. Daniel Rothman, Massachusetts
Institute of Technology
Branching of Stream Networks